Dental restorations are applications used to repair teeth that have been damaged by disease, injury or decay. Some of the more common cases that require restorations include:
Cracked teeth
Missing teeth
Broken teeth
Cavities
In these cases, restorations such as crowns, fillings or bridges would be used to repair or replace the missing tooth structure.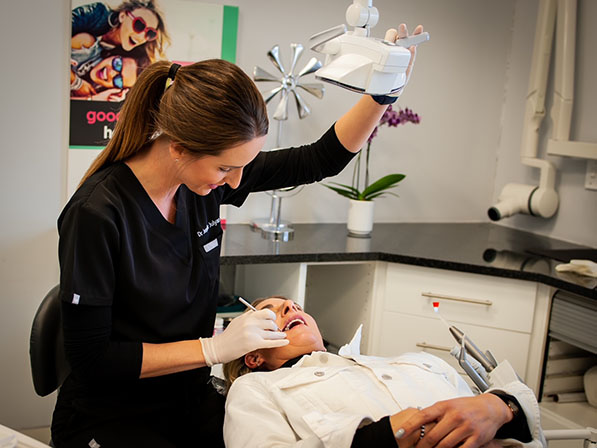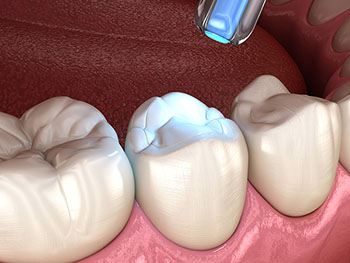 Fillings

Fillings are made up of a composite resin, which is strong, durable and can be coloured to match the natural teeth. Fillings are generally placed when a tooth has decayed - it essentially plugs the hole in the tooth and reinforces the structure to prevent further damage due to weakness.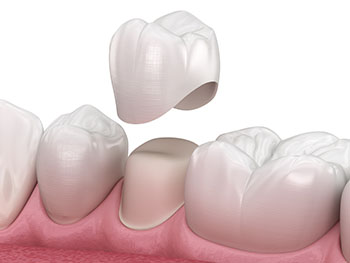 Crowns

Crowns are one of the most popular restorations we perform at the practice. Crowns are usually placed when a tooth has been broken or when the damage is too severe to save the top portion of the tooth. To place a crown, we usually need to shave down the remains of the natural tooth and then place the crown on top of the root portion. A crown looks and feels like a natural tooth, and uses the natural tooth root to anchor it into the gum.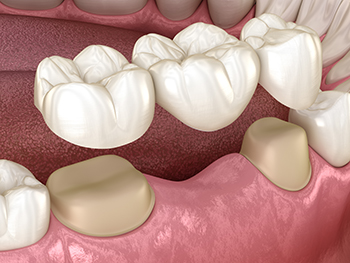 Bridges

Bridges are another option to replace missing teeth. They're generally used to replace one or more teeth that have been lost and will prevent the surrounding teeth from drifting into the space left by the lost teeth. They look just like natural teeth and will help you to bite, chew and speak normally. Bridges are typically anchored by the surrounding teeth to prevent slipping, so they're strong, sturdy and comfortable.
Lately we use more implant borne restorations to do away with dental bridges, as it is easier to maintain and more natural that conventional dental bridges.
Check out the other services available at Dr Christiaan Vorster:
Request Appointment
If you need a consultation or would like to make an appointment,
please use the form below or contact us on:
021 851 8123