Teeth stains are inevitable. Whether caused by ageing, drinks like coffee or wine, or smoking, most people have experienced tooth discoloration at some point.
Often, a smile can be improved by a simple teeth whitening treatment.
In addition to cosmetic bonding and veneers, we offer an advanced in-office whitening treatment, involving a plasma-arc light, as well as office-assisted at-home whitening options.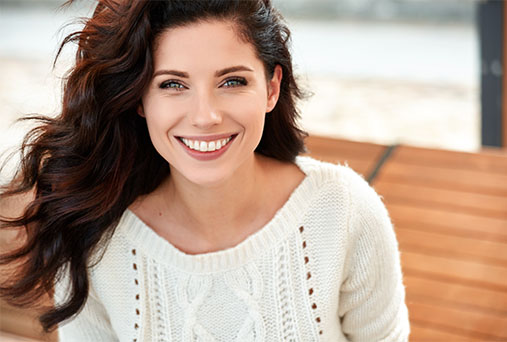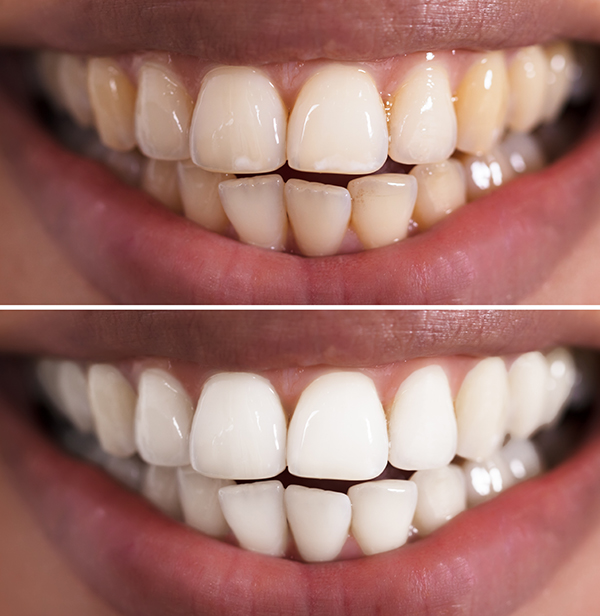 The Zoom® Teeth Whitening System
The Zoom® Teeth Whitening System is one of the most advanced laser whitening systems available. The results are spectacular, and speak for themselves:
Fast and convenient
Long-lasting
Low sensitivity
Proven to be safe and effective
Performed by a dental professional
The Zoom® Teeth Whitening treatment takes around 45 minutes and will brighten your smile by up to 8 shades in a single session! Perfect for anyone who wants an aesthetic boost for their next event!
If you have an upcoming event, like a wedding, vacation or corporate function, and you'd like an aesthetic boost to make you feel more confident, contact us today and schedule your teeth whitening treatment!
Why choose a teeth whitening treatment?

The treatment is extremely popular with celebrities, like actors and models who want to look their best at red carpet events, on runways or when they're on screen - but it is also extremely popular with young professionals, such as real estate agents, corporate executives and even sales representatives who meet with clients regularly.
Prevention and hygiene

Preventive dental care is essential all through your life, no matter what your age is. By practising regular oral hygiene at home and scheduling routine checkups with your dentist, you can keep your smile bright and healthy for years.
A bite plate is a device, similar to a mouthguard, that protects the teeth from grinding. Many people grind their teeth when they sleep or when they are stressed, and it causes significant damage. If you think you might be grinding your teeth, give us a call and schedule an appointment to discuss your options.
Fluoride Treatments

Fluoride is a substance that is found naturally in soil, water and some foods. Scientists produce a synthetic version specifically for oral health - it gets added to water and used in toothpaste and mouthwash because of its phenomenal oral care benefits.
Fluoride prevents tooth decay. In children under the age of seven, fluoride can help change the structure of their developing tooth enamel so that it is more resistant to decay. In adults, it remineralises the tooth enamel and makes teeth stronger.
At Dr Christiaan Vorster, our phenomenal dental hygienist, Mrs Salomé Botha, can assist with specialised fluoride treatments to strengthen your teeth and prevent decay. During the treatment, Salomé applies a highly concentrated fluoride solution to the teeth. The process only takes a few minutes, but we ask that you don't eat or drink anything for at least 30 minutes after the treatment so the fluoride can fully absorb.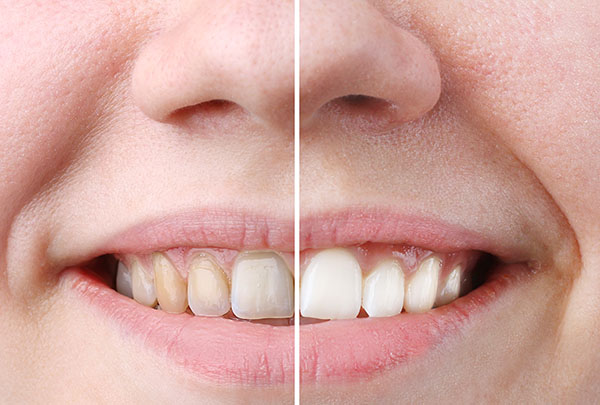 Professional Cleaning
Part of your routine dental checkup is a professional cleaning, which you should do every six months.
During this cleaning, our highly skilled dental hygienist, Mrs Salomé Botha, will do several treatments, depending on what you need, to ensure your mouth is clean and healthy.
She starts by assessing your smile and pinpointing problem areas where the plaque and tartar buildup are the greatest. She then removes the plaque, tartar and calculus using a specialised device before scaling the teeth using manual devices. The scaling process cleans the surface of the teeth, including the spaces between teeth.
The final step in the professional cleaning process is polishing. Salomé uses a special paste to finely polish the teeth, lifting stains and smoothing the surface.
As she cleans your teeth, Salomé will identify your problem areas. She will then share her findings and advise you on how to change your oral health routine to maximise results.
Check out the other services available at Dr Christiaan Vorster:
Request Appointment
If you need a consultation or would like to make an appointment,
please use the form below or contact us on:
021 851 8123