Mrs Salomé Botha

Salomé qualified as a dental hygienist in 2000 from the University of Pretoria. Thereafter, she worked as a volunteer in the former Republic of Yugoslavia for a period of 4 years.
She continues to pursue innovation and excellence, while constantly striving to make every patient feel comfortable and at ease.
She has a passion for dentistry and enthusiasm to maintain the highest possible standards in the profession of dental hygiene. She is also an active member of the Oral Hygienist Association of South Africa.
When she is not working, Salomé loves to spend time with her husband and son, hiking, travelling and stargazing around campfires.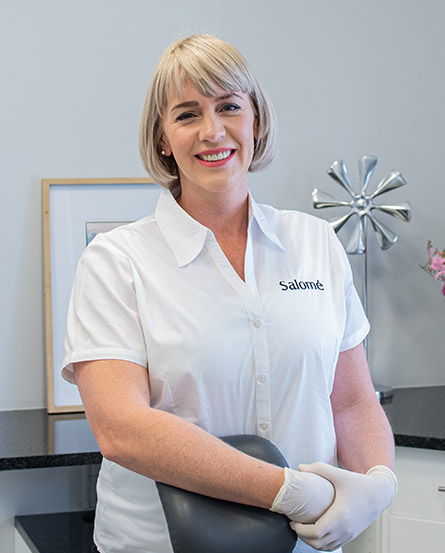 Mrs Salomé Botha
Oral Hygienist
Check out the other services available at Dr Christiaan Vorster:
Request Appointment
If you need a consultation or would like to make an appointment,
please use the form below or contact us on:
021 851 8123