Dr Jennifer Julyan

Dr. Julyan graduated as a dentist from the University of Pretoria Cum Laude in 2012 and was admitted to The Golden Key International Honour Society.
She completed her community service at the South African National Defense Force in Port Elizabeth, Eastern Cape, and in 2014 she started working in private practice in Durbanville, Cape Town.
Dr. Julyan then went on to complete a Post-Graduate Diploma in Aesthetic Dentistry at the University of the Western Cape in 2015. Her career in Prosthodontics began in 2017 at the University of the Western Cape, and she qualified as a specialist in Prosthodontics in 2021. She also obtained a Fellowship of the College of Dentistry FCD(SA) degree in Prosthodontics from the College of Medicine South Africa.
Dr. Julyan has a passion for restoring her patient's aesthetics, as well as their function, and her perfectionistic personality ensures that a high standard of treatment is always provided. She enjoys building relationships with her patients and supporting them throughout their treatment journey.
Although Dr. Julyan mostly works in private practice, she remains affiliated with the University of the Western Cape as a clinical supervisor to the post graduate prosthodontic students. She is a member of the Academy of Prosthodontics South Africa (APSA), a member and speaker for the International Team for Implantology (ITI) and a member of the South African Dental Association (SADA).
When she is not working Dr. Julyan enjoys mountain biking, hiking and spending time outdoors with her husband and dogs.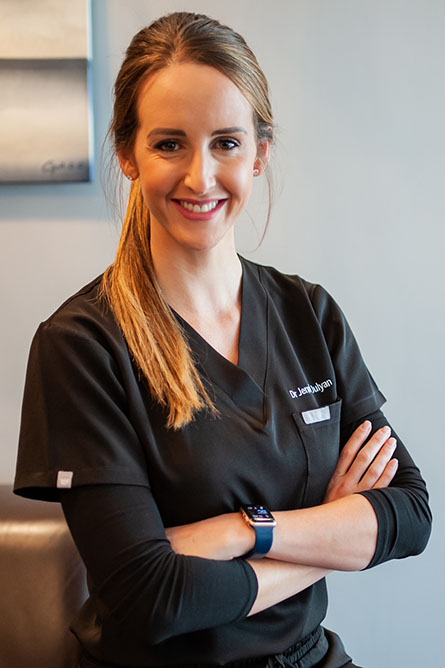 Dr Jennifer Julyan
Prosthodontist
Check out the other services available at Dr Christiaan Vorster:
Request Appointment
If you need a consultation or would like to make an appointment,
please use the form below or contact us on:
021 851 8123